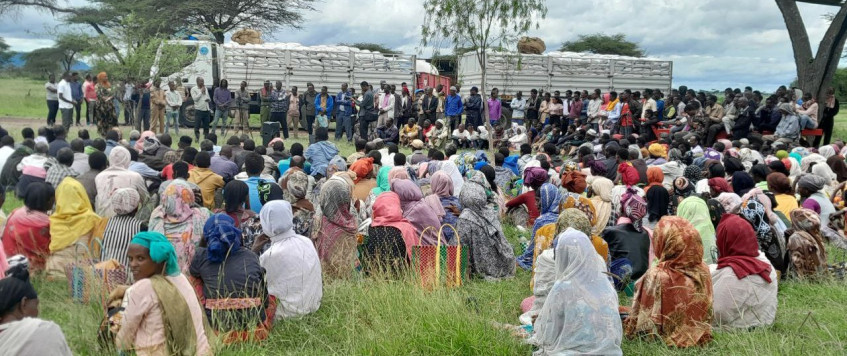 date :
02-05-2023
The Buna Qela Charity Association has collaborated with Kerchanshe Trading PLC to provide aid to various communities in Ethiopia. Our joint efforts have already impacted various regions, including the distribution of more than 15,000 coffee seedlings to smallholder farmers in the Abaya Wereda of the West Guji Zone. This initiative aims to support local farmers, ultimately improving their livelihoods and contributing to the region's economic growth.
In addition, we have donated over 400 bags of maize flour to communities in the Adami Tullu Wereda of the East Shewa Zone, and 400 bags to the East and West Guji Zones. We have also provided aid to populations affected by drought in the Borena, West and East Guji, and East Bale Zones of Ethiopia. The aid, which includes maize flour, children's food, and animal feed, amounts to over 30 million Ethiopian birr. This contribution aims to alleviate the negative impact of the drought on vulnerable groups, such as children and livestock.
Through these efforts, Kerchanshe Trading PLC and the Buna Qela Charity Association are committed to making a positive impact in Ethiopia. We recognize the challenges faced by these communities and are dedicated to supporting them in any way possible. We remain committed to working with our partners and stakeholders to create sustainable solutions that benefit the people and the environment.
Become Volunteer
Spread the awareness of helping people, so that they can live a normal life in the society and educate their children that everyone deserves.
Join Now